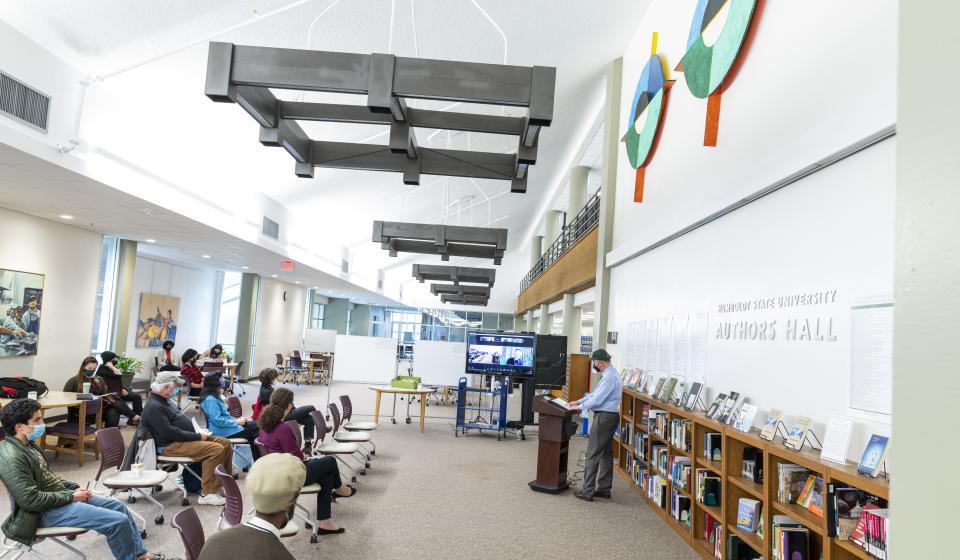 8th Annual Authors Celebration Feb. 14, 2022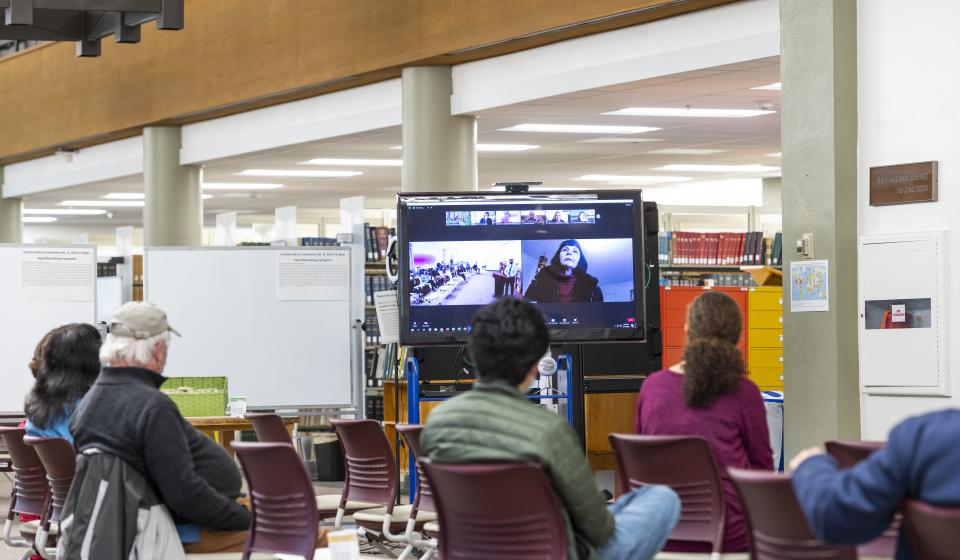 8th Annual Authors Celebration Feb. 14, 2022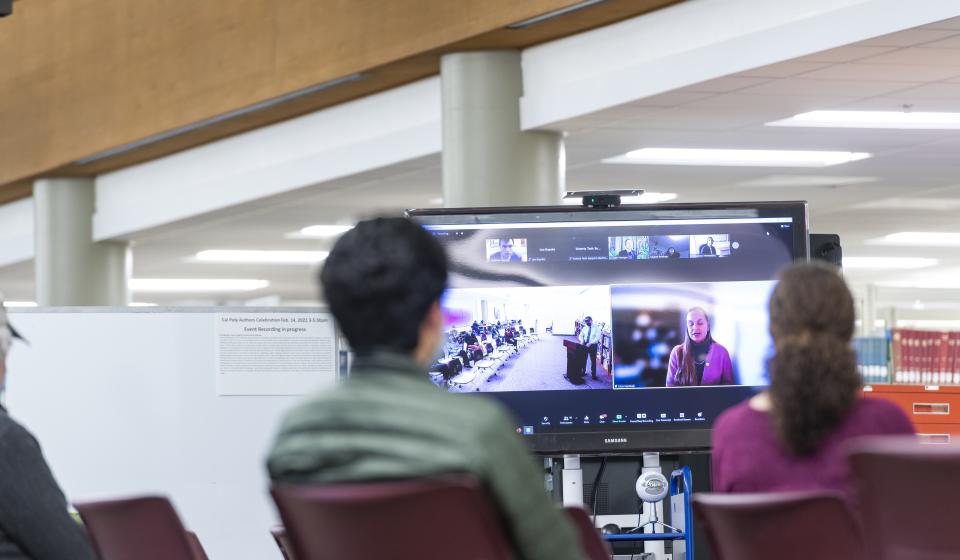 8th Annual Authors Celebration Feb. 14, 2022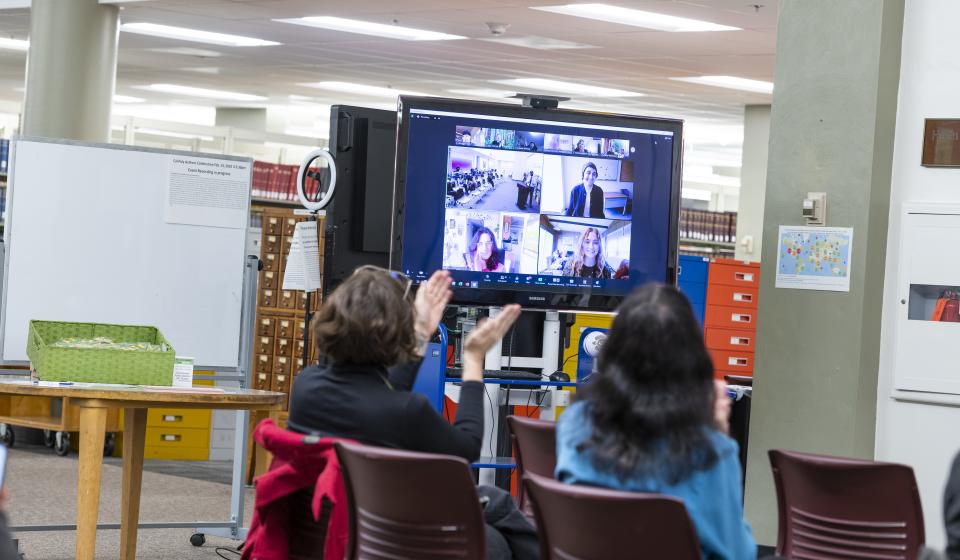 8th Annual Authors Celebration Feb. 14, 2022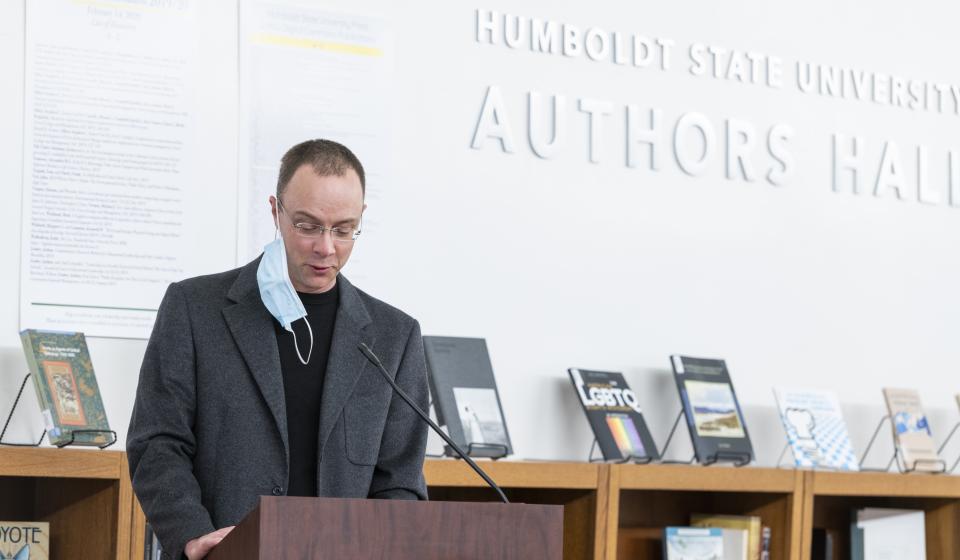 8th Annual Authors Celebration Feb. 14, 2022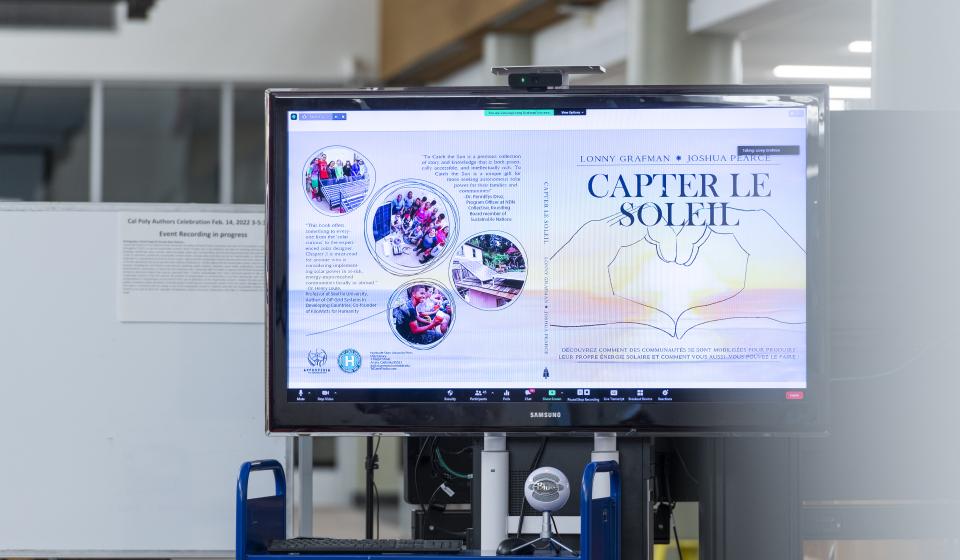 8th Annual Authors Celebration Feb. 14, 2022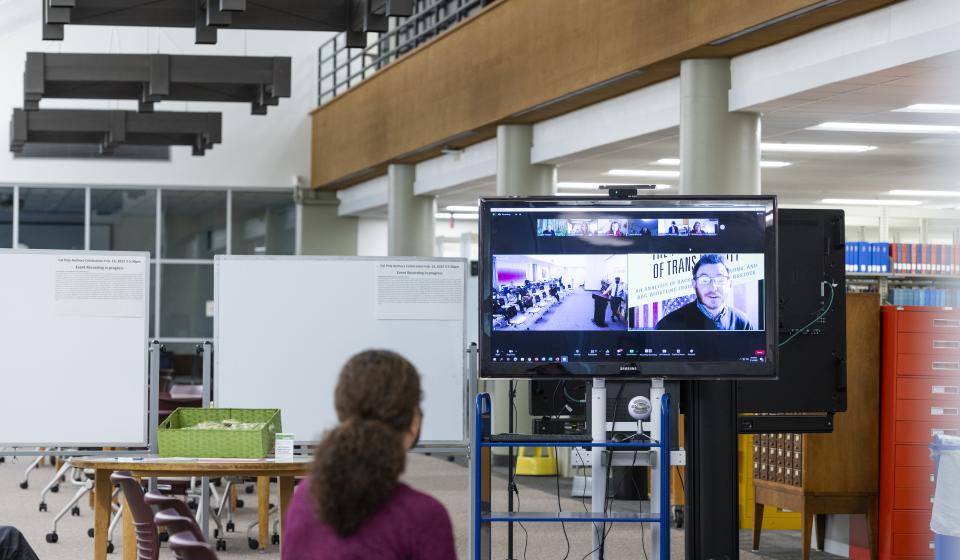 8th Annual Authors Celebration Feb. 14, 2022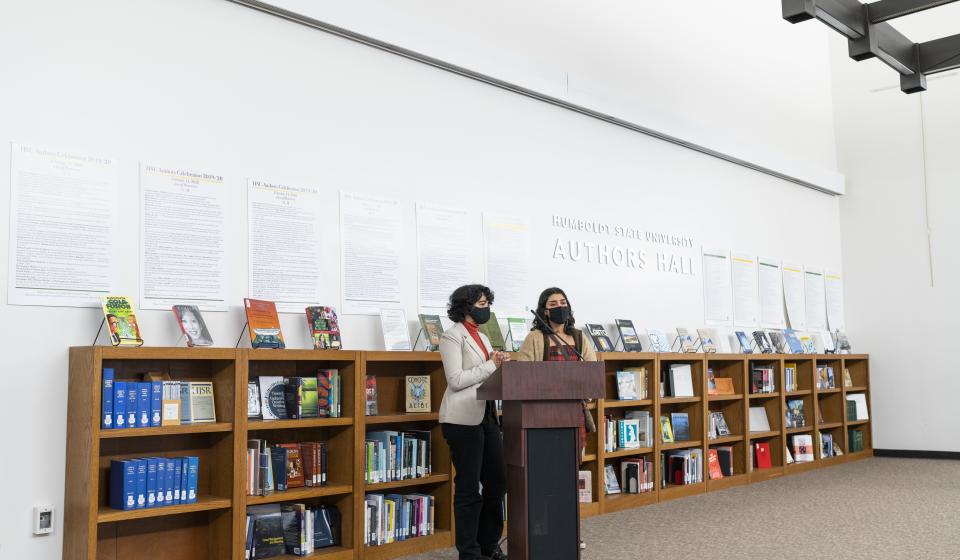 8th Annual Authors Celebration Feb. 14, 2022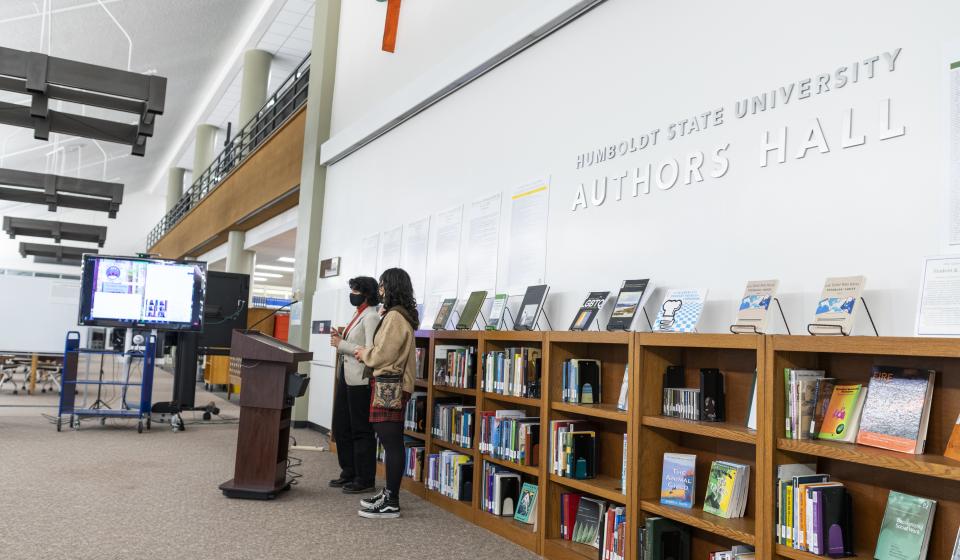 8th Annual Authors Celebration Feb. 14, 2022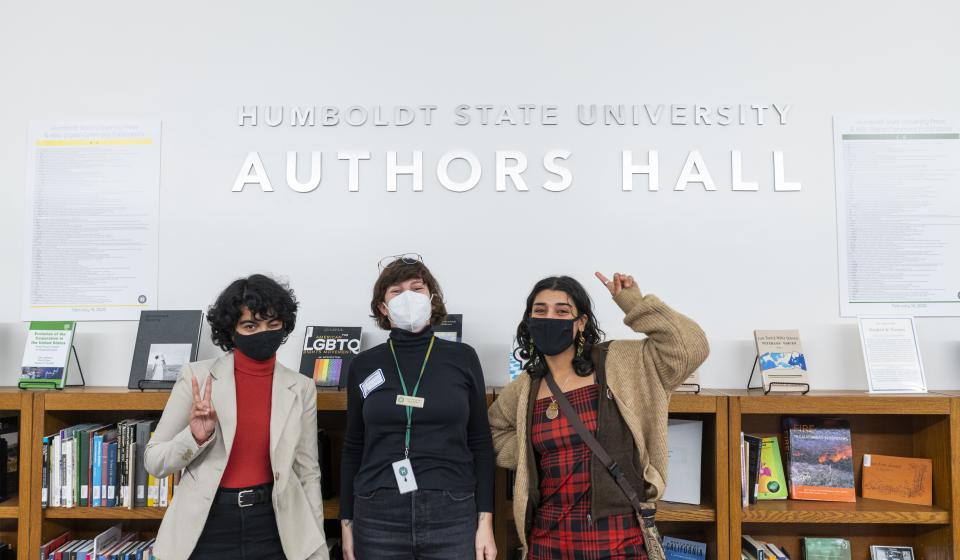 8th Annual Authors Celebration Feb. 14, 2022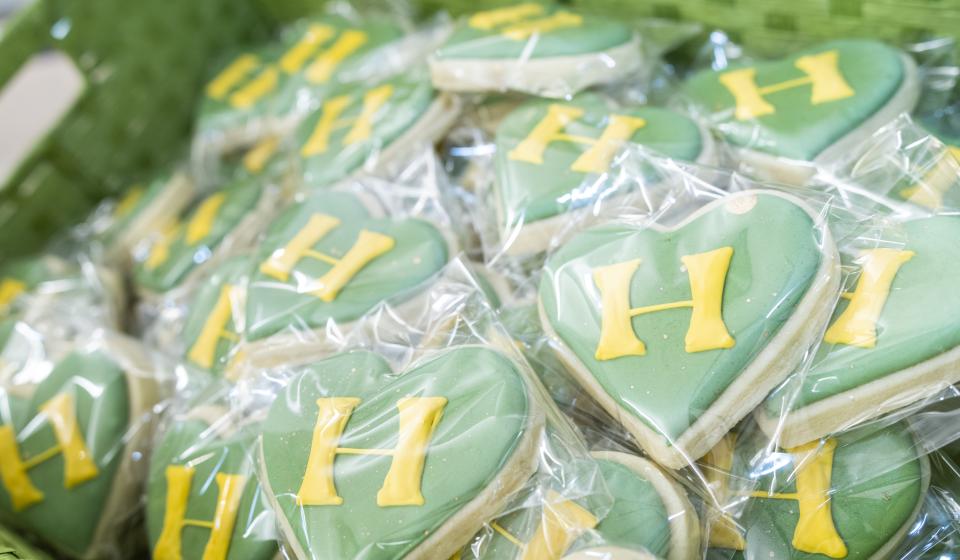 8th Annual Authors Celebration Feb. 14, 2022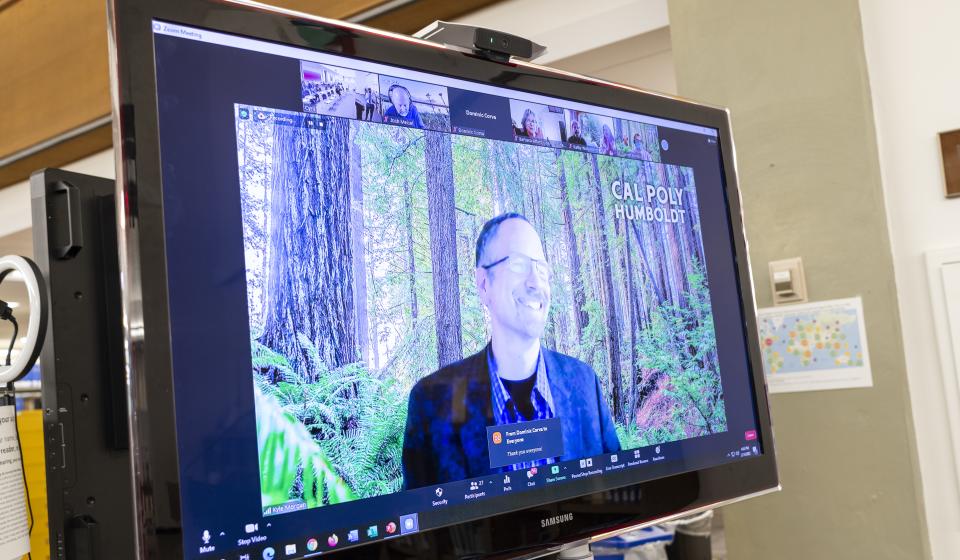 8th Annual Authors Celebration Feb. 14, 2022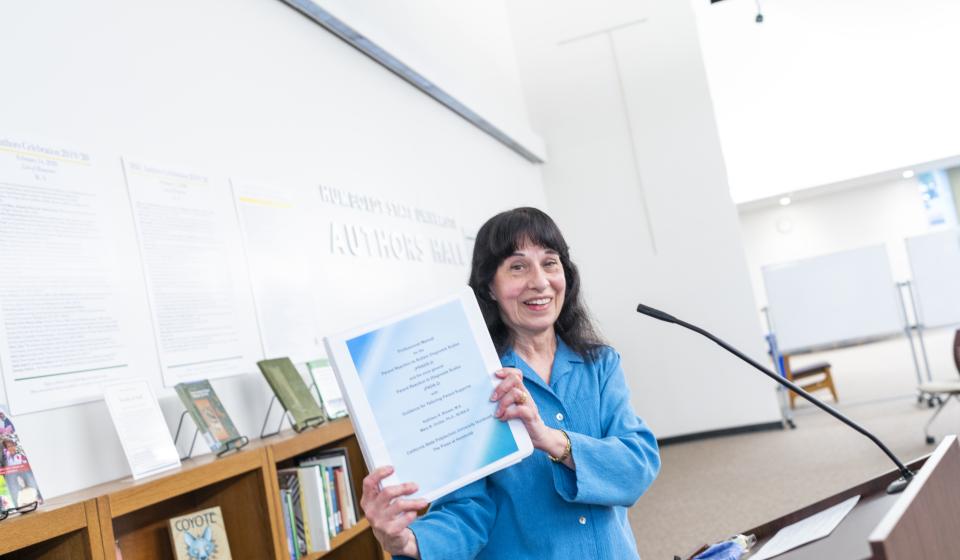 8th Annual Authors Celebration Feb. 14, 2022
We Celebrate Authors All Year Around!

The Cal Poly Humboldt Authors Hall, located on the 2nd floor outside of the Library Fishbowl, is a permanent, physical collection of books, articles, CDs,  DVDs, and more, recognizing Humboldt faculty, staff, students, and alumni for their scholarship and creative work. The annual Authors Celebration reflects our belief in intellectual growth through scholarship, creative activities and research, which is articulated in Cal Poly Humboldt's values.
Cal Poly Humboldt faculty, staff, students, and alumni can submit their works by clicking on the green button above and filling out the form. Your information will be added to our growing database that allows users to search by author, year, or keyword (see Authors & Publications tab above). If you have published while at Humboldt and are not on the list, please fill out and submit the form, so we can add you! Eligible works include published articles, books, book chapters, conference proceedings, special issues of journals, substantive encyclopedia entries, poetry, musical compositions, audio recordings, film/video recordings, and art exhibition catalogs. If you are on the list but need correction, please email us at hsuauthors@humboldt.edu.
Each spring, we celebrate works published during the previous year. Our 9th Annual Celebration will be on February 14, 2023.  We will have guest speakers and acknowledgements along with refreshments from 3-4pm followed by trivia and socializing afterward. Join us at the Authors Hall on the Library's 2nd floor!
Thank you to all the authors who have submitted their work. Please keep them coming!